The Detective Is Already Dead
MyAnimeList - 7.73
Anilist - 7.2
Kitsu - 7.6
7.5
Average Rating
Kimizuka Kimihiko is a crisis-magnet. From getting caught up in a crime scene to accidentally witnessing a drug deal, trouble seems to find him around every corner. So it is no surprise when his rather mundane flight suddenly enters a state of emergency with a dire need of a detective onboard. Unfortunately, his attempt at avoiding trouble is foiled by a beautiful girl with silver hair who goes by the codename Siesta. Declaring herself a detective, she unceremoniously drags Kimizuka into the case as her assistant. That incident spelled the beginning of an adventure around the globe that went beyond his wildest imagination. Putting their lives on the line, the two took down criminal organizations, prevented disasters, and saved thousands. But the curtain closed to their epic journey with Siesta's untimely death three years later. Resolving to live an ordinary high school life this time, Kimizuka spends a year maintaining a low profile. However, as fate would have it, a girl with an uncanny resemblance to Siesta comes crashing into his life, threatening to throw his peaceful days into disarray.
Information
English
: The Detective Is Already Dead
Japanese
: 探偵はもう、死んでいる。
Synonyms
: La detective está muerta., Tanmoshi
Type
: TV
Episodes
: 12
Status
: Finished Airing
Aired
: Jul 4, 2021 to Sep 19, 2021
Premiered
:
Summer 2021
Broadcast
: Sundays at 21:30 (JST)
Producers
:
INCS toenter
,
Kadokawa
,
Kadokawa Media House
,
AT-X
Licensors
:
Funimation
Studios
:
ENGI
Source
: Light novel
Genres
:
Romance
,
Mystery
,
Drama
,
Comedy
Duration
: 25 min per ep
Rating
: PG-13 – Teens 13 or older
Resolution
:
480p
,
720p
,
1080p
Type
:
Eng Sub
Encoder's Notes
Omae wa mou shinderu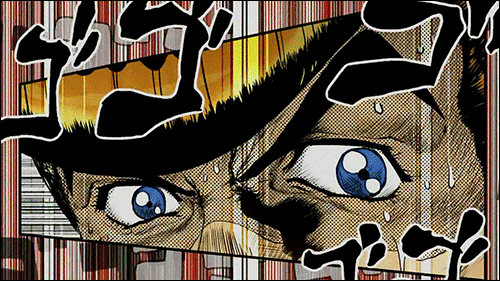 Characters & Voice Actors
Theme Songs
OP1: "Koko de Ikiteru. (ここで生きてる。)" by Mary x jon-YAKITORI (めありー×jon-YAKITORY)
ED1: "Kodou (鼓動)" by Nana Kagura (カグラナナ)

Laowel
Omae wa Mou, Shindeiru.

JD182
Dollar store Hyouka.

Fabreg
It's like the last fast and furious movie, things happen just because and make no sense, at leas F&F has cars and shit…